Your instructor
"What qualities are you looking forin an instructor?"
---
What conditions should your instructor meet?
I am glad that you realise that guidance is very important for your equestrian fulfilment.
What do 'you feel' and 'I see' bring together?
Keep a sense of satisfaction.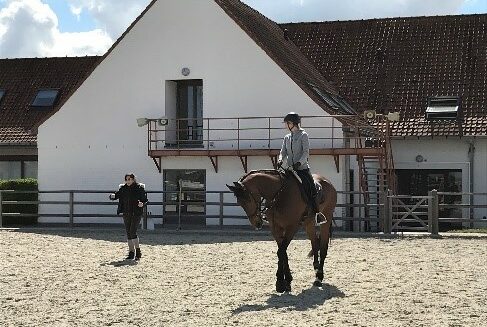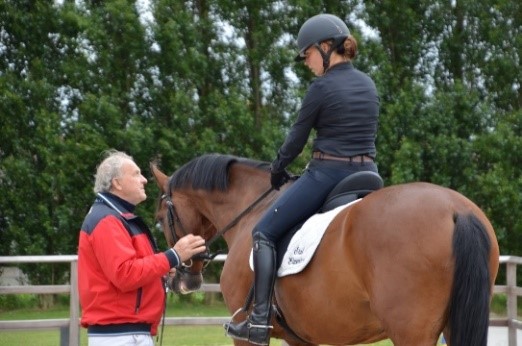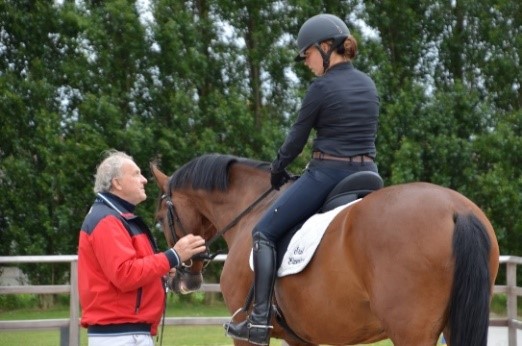 "I already noticed a great improvement after the first lesson"
Our vision of training.
---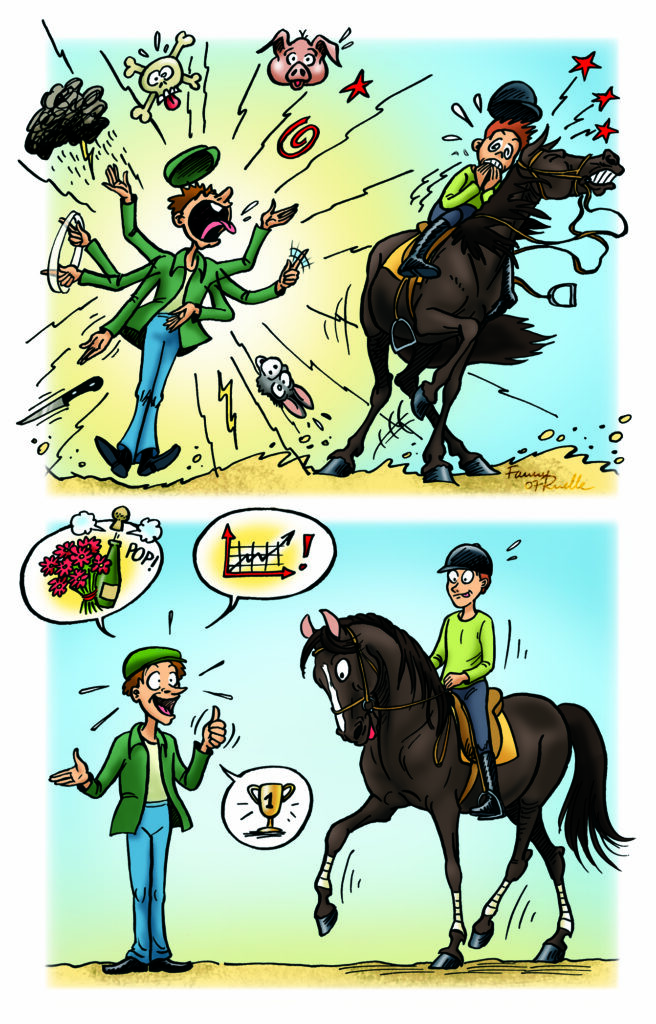 Your goal.
A good trainer will guide you to your set goal, in the short and long term.
Your values.
A good trainer takes your own values into account and adapts to them.
Your preferred representational systems.
A good trainer teaches in accordance with your preferred systems.
Your development.
A good trainer does not push you into a straitjacket, but helps you to develop.
Motivating you.
A good trainer has plenty of emotional intelligence and knows how to motivate you and your horse.
Teaching you to ride.
A good trainer masters horsemanship at a higher level than you.
A good trainer is trained to train.
You want to get better?
Are you looking for a well-founded dressage training by an experienced and trained trainer?
We excel in combining classical dressage with modern competitive sports.
We guide you to independent riding.
We adapt our lessons to your current level.
Train the trainer.
André and Jacqueline are teachers at various equestrian schools,
and therefore also train the trainer.
Right, your trainer should also be able to ride much better than you.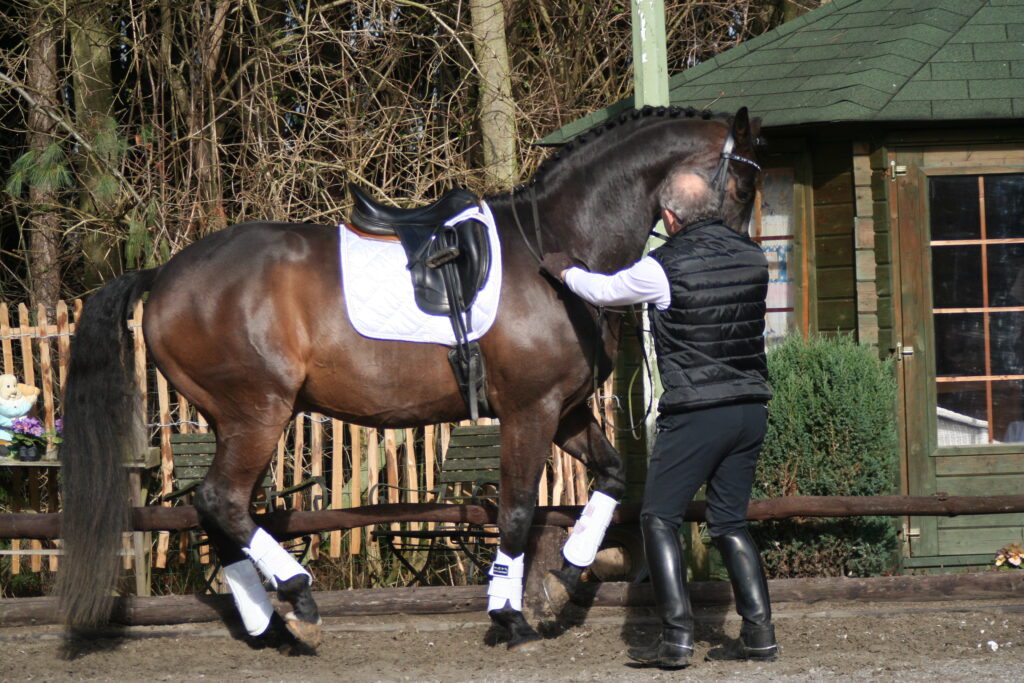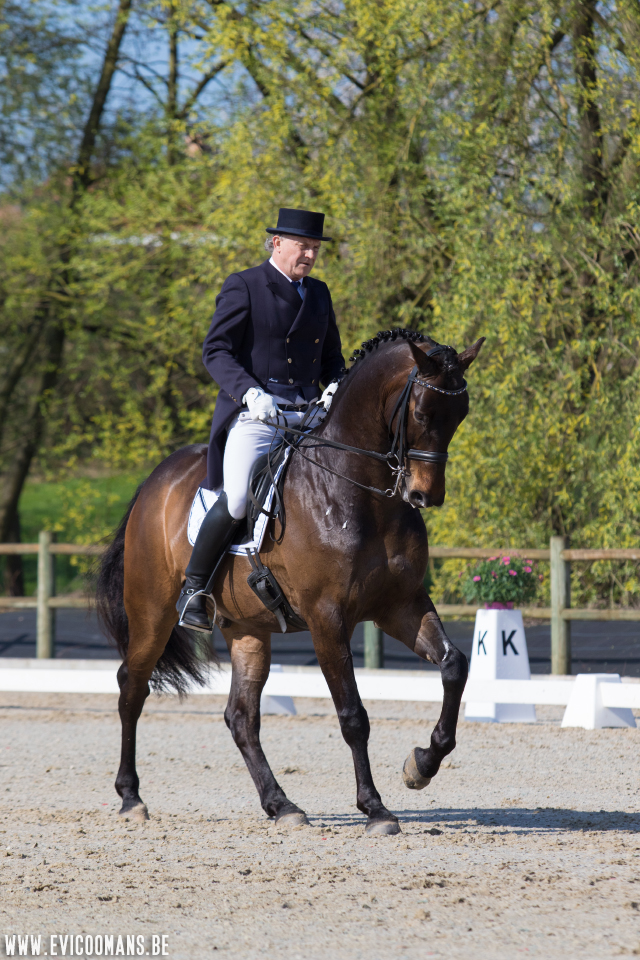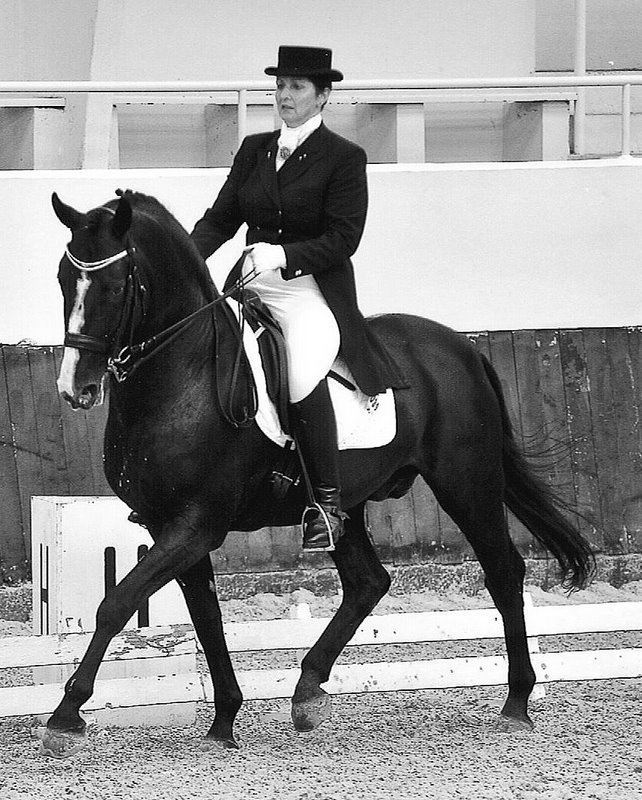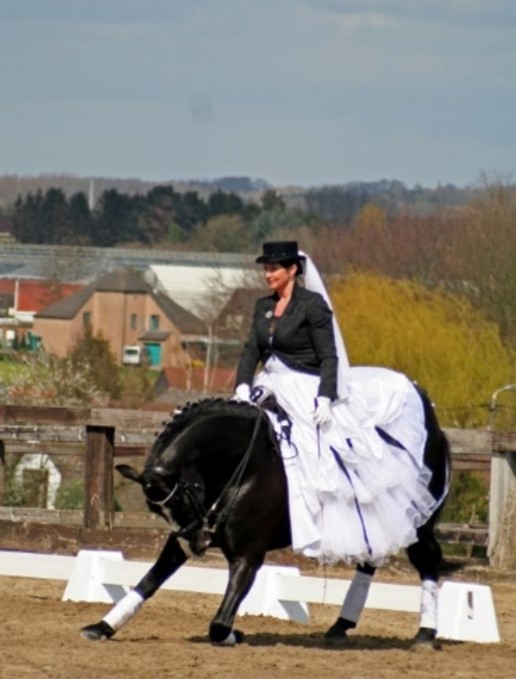 Want to get to know us better?
---
I am interested in dressage training: